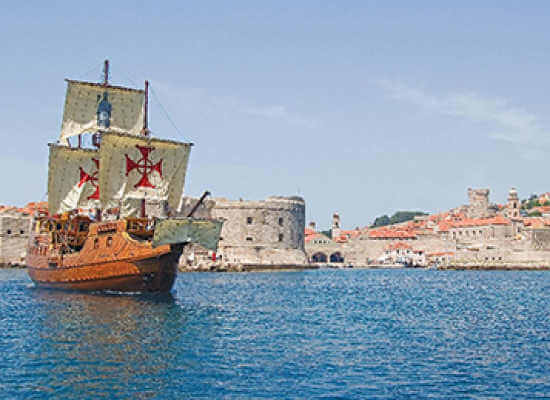 Swimming by Galleon from Dubrovnik / 25 EUR
DESCRIPTION
DURATION: approximately 8 hours
Enjoy a perfect day out on the magnificent Galleon Tirena.
This is your day of joy!
Leave your everyday worries behind, step back in history and join us for a visit to the most attractive islands in the Dubrovnik archipelago. Enjoy the medieval atmosphere on the Galleon Tirena, explore the sandy beaches of Koločep and Lopud, soak in their lush vegetation and just relax.
Food and drinks available on board.
ITINERARY
08:45 meeting at the main peer in port of Gruž
09:00 departure from Port Gruž
09:30 arrival to Koločep island and free time
10:15 departure towards Šipan island
11:00 arrival to Šipan; short sightseeing and free time
13:00 departure for Lopud island
approximately 14:00 arrival to Lopud and free time for swimming and sunbathing
16:30/17:00 departure from Lopud
17:30/18:00 arrival to Port Gruž
INCLUDED IN PRICE