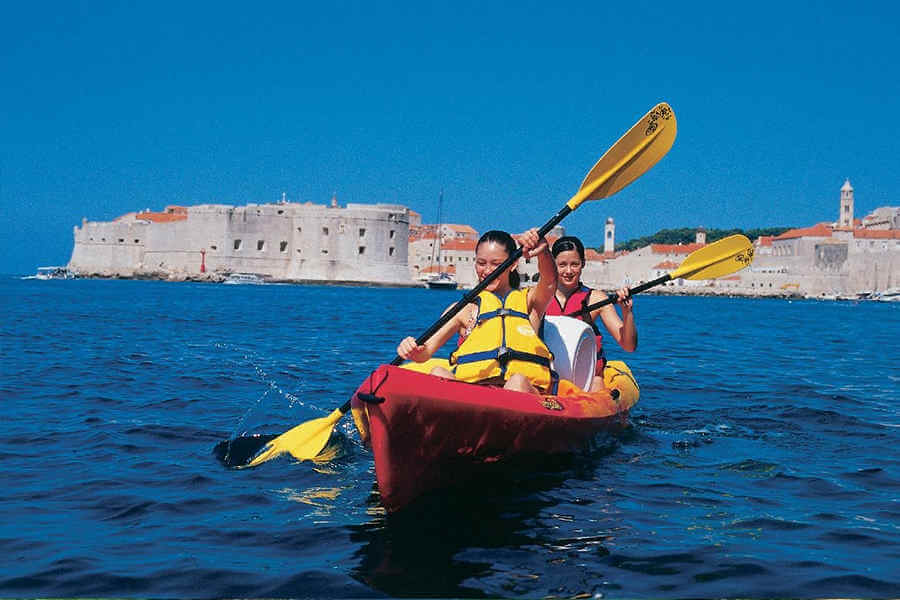 Supersaver Cable Car + Walk tour + City Walls / 67 EUR
DESCRIPTION
DURATION: approximately 4.5 hours
The best way to discover Dubrovnik Old Town.Amazing photo opportunities, local guide, walking around City Walls, cable car, exploring Old Town and its history … It is time to make memories! Departing Pile square on foot toward the newly open Cable Car station situated in a vicinity of the Old Town of Dubrovnik. Upon arrival to the Cable Car Station, you will proceed with a cable car to a panoramic view of Dubrovnik from the surrounding Srd hill. From here you will be offered a bird's – eye view of the greatness of the entire city and surroundings of the centuries – old Dubrovnik rooftops which you will never forget. Upon return ride to the main station, your tour guide will lead you by foot to the Old Town before going to the walls which were completed in the 13th century.
Walking tour will open the doors to you to one of the largest and most luxurious open – air museum towns in existence. You will be awed by the labyrinth of short, narrow stone streets, the market place, palaces, towers, monasteries, and houses, each of which is over 300 years old! The old masters understood how to construct a miraculously harmonious stone city. This harmony, simplicity, and sense of beauty have through the ages become the basic philosophy of life for the residents of Dubrovnik. Dubrovnik has been subject to fires and catastrophic earthquakes, but has always risen again like the "Phoenix" to retain its renown as world – famous treasury of cultural monuments!
Great value for money!
ITINERARY
* Meeting point at Pile square at 09 00
09:00 walk towards Cable Car09:15 ride by cable car to Srđ hill and free time
09:45 return ride by cable car from Srđ
10:15 Walking tour of the Old Town
12:00 continuing with a walk around City Walls
* Departure info
Meeting point is at Pile Square next to the fountain by Dubravka bar restaurant (just outside Pile gate, western entrance to Old town)
A guide will be holding a Walking Tour sign. We kindly ask all the guests to be at the departure location at least 5 minutes before departure time for check-in.
INCLUDED IN PRICE
Entrance to the City Walls